Singapore, dubbed as the "Garden City", and the country where "East meets West", is a cultural melting pot within Southeast Asia. Located along the southern tip of the Malay Peninsula, Singapore is a sovereign city-state known for its highly developed market economy, tourist attractions, cuisines, and trade industry.
A popular destination among tourists, with approximately 18.5 million visitors within 2018 alone, this city-state offers a wide array of cuisines fit for anyone's variety, quality, convenience, and price.
Singapore offers a long list of activities to choose from, but a different way of exploring Singapore is going on a prawning expedition. Prawning, unlike fishing, does not require you to head out to the sea.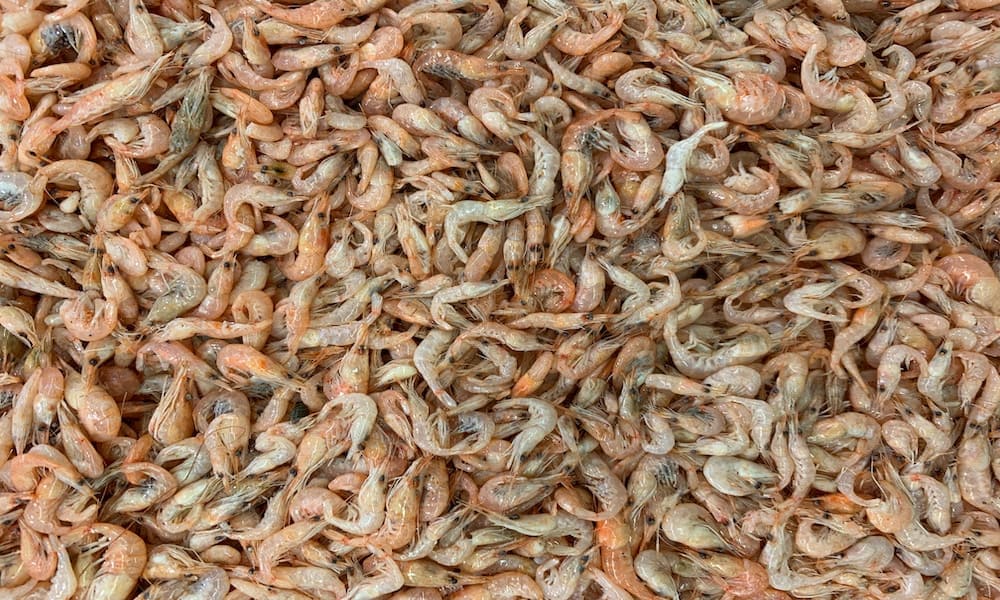 Prawning Places in Singapore
It is more straightforward, easy to learn, and aside from the victorious feeling of catching your dinner, prawning does not require you to go out of the city. Singapore offers numerous restaurants where prawning and dining are offered both indoors and outdoors.
Iwarna Aquafarm
Found at the farther side of the Singapore, Iwarna Aquafarm will surely bring solitude in your prawning experience. As it is only accessible by car, this prawning aquafarm will be off the grid to most tourists. An ideal place for those who dislike crowds and waiting for queues, Iwana Aquafarm will surely feed both the stomach and the mind.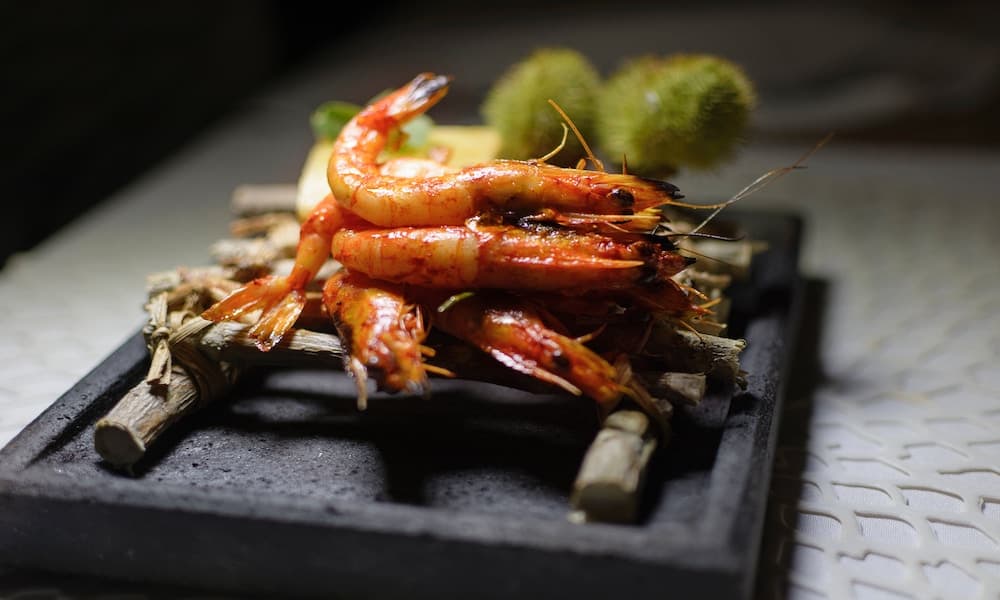 Iwana Aquafarm is located at 70 Pasir Ris Farmaway 3, Singapore. They are open daily with working hours from 9 AM to 6 PM. Prices vary and start at 14 SGD for the first hour, and 28 SGD for the next 2.5 hours, and 42 SGD for the next 4 hours.
Ah Hua Fishing
Located at 10 Neo Tiew Lane2, Singapore, Ah Hua offers not only prawn fishing packages but also pole fishing and koi feeding activities. For their prawning rates, it starts at 20 SGD for the first hour, and 36 SGD for three hours. They even have a 10-hour prawn fishing package for 100 SGD
If you are looking for a venue to plan your little time-out with your friends and family, Ah Hua Fishing is the place to be!
You can participate in prawn-fishing, pole-fishing, and fish feeding activities and also host your BBQ session here. Located in a more secluded area, it surely is a great place to spend quality time with the family, away from the hustle and bustle of the city streets.
D'Best Fishing @ Paris Ris Town Park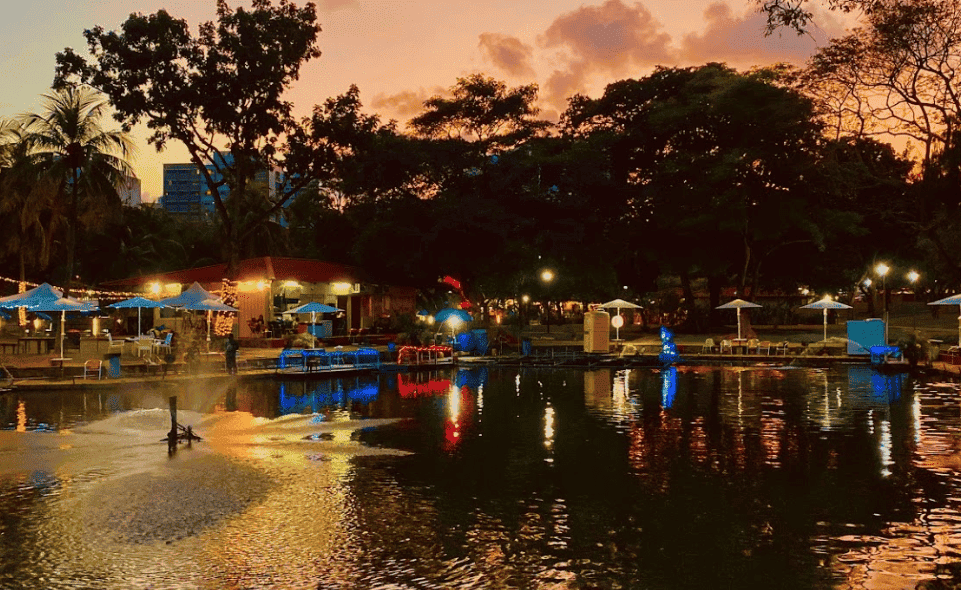 Take a trip down the Pasir Ris Town Park and enjoy D'Best fishing experience with the only seawater fishing pond in Singapore. D'best prides itself with premium quality fishes and prawns sought locally and abroad, releasing them infrequent intervals for their guests to have the quality fishing experience. They are open to both experienced and first-time reelers and aims to spark the angling interests to the public.
They are located at 96 Pasir Ris Central, Singapore, and are open 24-hours daily. Prices start at 18 SGD for the first hour, 30 SGD for two hours, 38 SGD for three hours and 54 SGD for four hours.
Hai Bin Prawning
Hai Bin Prawning is a great place to get away from your hectic schedule and spend quality time with your loved ones and friends. Prawn fishing here is worth every buck as the more you fish for prawns, the more you'll be spending.
For only 36 SGD, you can spend three hours of fishing quality prawns. For 100 SGD you can spend ten hours of prawning. They also offer corporate rates for those who want their team building activities, fishing into the clear waters of Hai Bin Prawning.
Hai Bin has two outlets, one in Punggol, and the other in Sembawang. The Punggol outlet is located at 6 Tebing Lane, #01-04, Singapore and is open all day and night 24/7. And the Sembawang outlet is located at 301 Canberra Road #01-08, Singapore and is also open daily, 24/7.
ATC Fishing Village (Jurong Hill)
Enjoy the family ambience and experience the thrill of catching your prawns and crabs straight from their available ponds at the ATC Fishing Village. They cater to a wide variety of prawns and crabs as well as provide various prawning and fishing events to suit your competitive fishing self.
Aside from prawning, BBQ facilities and other items are also provided for you to cook the catch after your ultimate prawning session. ATC also offers prawn and go services where you take your score and bring it home.
They also offer special weekend deals like mudcrabs exclusive in their yabby pond, and the chance to win their 5.5 hours loyalty card and 1-hour prawning vouchers when customers catch specially tagged prawns.
They are located at 241 Jalan Ahmad Ibrahim, Singapore, with the rates of 20 SGD for the one hour, 36 SGD for 3 hours, and exclusive for their loyalty cardholders, 50 SGD for 5.5 hours. They are open 24-hours daily.
Riviera Prawn Fishing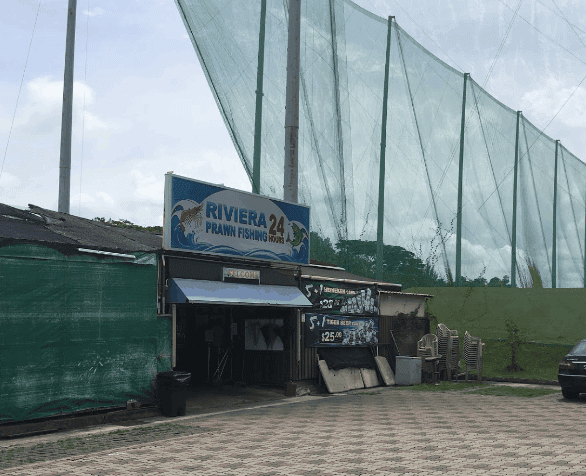 If you are looking for a quieter place to relieve your stress from, Riviera Prawn Fishing is a top destination. Here you have a calm pond to visit without any distraction and only unadulterated relaxation.
Have a delicious BBQ session after prawning with family and friends in their dining area. Located next to the Punggol Golf Course in the north-East of Singapore, it is a great place to bring the kids hungry for prawning adventures.
They also offer a reward system when you can catch their specially tagged prawns. They are located at 60 Ponggol East, Golf Club #01-11, Singapore and is open 24-hours daily. Their prices range from 18 SGD for 1 hour, 28 SGD for 2 hours and 33 SGD for 3 hours.
Prawning at Orto
OTRO is considered as Singapore's largest prawning facility. This prawning escapade destination is a prawn fisher's dream, with ten ponds to choose from, filled with giant prawns and yabbies. Aside from the prawn fishing and dining experience, ORTO also offers other amenities such as their food and drink stalls, trampoline, and paintball and even drift karts.
They also provide longkang fishing as well as freshwater sport fishing for local and offshore fishing adventures.
They are a bit pricier than other restaurants which range for 20 SGD for the 1 hour, 30 SGD for two hours, 36 SGD for three hours and a special rate of 108 SGD for ten hours. They have located in 81 Lorong Chengcharu #01-09, Singapore and are open 24-hours daily.
Fun @ Fish
If you wish to have your prawning experience without breaking a single sweat, then Fun @ Fish may be the place for you. This is Singapore's only indoor air-conditioned prawn/lobster fishing facility that offers a more relaxed fishing experience. This a luxurious prawning escape does not need you to go out of the city and is easy to locate.
They offer in-house prawning rods, a fish spa that lets fish nibble onto the dead skin of your feed, as well as longkang fishing for kids and beginners. They also offer BBQ grillers for on-the-spot cooking and a bar great for pairing the catch of the day. Price ranges from 10 SGD during weekdays, and during weekends, it ranges from 18 SGD for one hour, 29 SGD for 2 hours and 35 SGD for 3 hours.
[email protected] has two branches: [email protected]+ and [email protected] [email protected]+ is located at Burgis+ Shopping Center, 201 Victoria Street, and is open from Mondays to Fridays from 10 AM to 6 PM, and Saturdays to Sundays from 9 AM to 6 PM. The second branch, [email protected], is located at 60 Pasir Ris Drive 3, Singapore, and is open 24-hours daily.
Singapore's Prawn Fishing Experience
If you find yourself lost in the city of Singapore, or you want a new way of exploring the city, Prawn fishing is, without a doubt, a must-try experience. A bucket list for the adventurous as well as travellers who want to get away from their busy lives.
If heading out to sea is not an option, or travelling to faraway places is a ball-buster, then prawning right within the city is just the right kind of activity that the family and the kids would surely enjoy.
Singaporean cuisine, being a mix of many cultural heritages, has been the forefront for many Asian cuisines. A variety of fresh meats and fishes are always served in open-air restaurants in Singapore, bet there is still a different experience when it is done through one's determination.
Prawn fishing not only showcases the love for seafood but also draws a message to the patience of Singaporean people. The business of prawning in Singapore has been increasing over the years, as many water reservoirs and fish markets now cater to prawning activities to the public.
Other waterfront parks and nature reserves also now offer fishing amenities and prawning activities for families. This goes to show how prawning has now become part of the tourist attraction and a mainstream craze in Singapore which everyone can enjoy.
Read also:
Fun Things to Do in Singapore at night
Best Thrift Stores in Singapore
Crazy Rich Asians locations in Singapore