Traveling to Singapore? Make sure to check out these famous things to buy in Singapore for you to try or take home.
Singapore attracts millions of tourists every year and to cater to these tourists many souvenir shops have cropped up selling keychains, T-shirts and other Singapore memorabilia. The truth about these souvenirs are, you can get them in your own country.
If you are looking to get authentic Singaporean gifts for your friends back home, don't worry, we've got you covered.
What makes Singapore an interesting souvenir destination is the prevalence of multiple cultures. Regale your friends with gifts from various cultures representing Singapore.
Related:
Best and Cheap Places to SHOP crazily in Singapore
One Stop Shop for Wholesale Products in Singapore
What to Buy in Singapore
Singapore is the best place to pick up souvenirs as various cultures are represented. Chinese, Malay and Indian being the main ones. If you are looking for specific gifts to get, here are some famous things to buy in Singapore.
#1 – Peranakan Souvenirs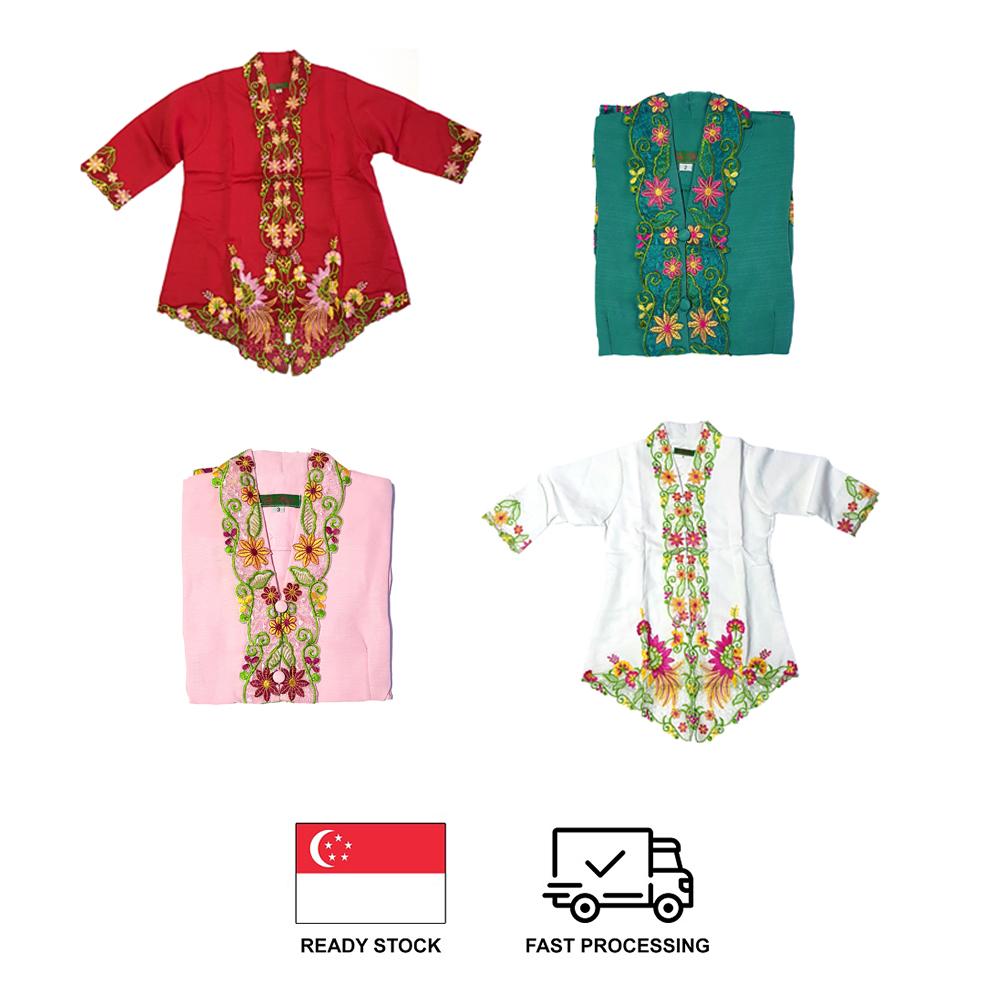 Peranakan Souvenirs – Must Buy Things Singapore
These are a popular pick because of their stylish designs. You can get clothing, footwear, and even kitchenware. The best souvenir that you can bring to fully have a glimpse of Singapore right at your home is a Peranakan piece of clothing.
The culture of the ancient people of Singapore is right there in a piece of clothing. You would surely feel like you're back in Singapore wearing this amazing souvenir that you got.
Recommended: Delicious Malay Food to Try in Singapore
#2 – Miniature Merlions
Miniature Merlions – Must Buy Things Singapore
These miniatures are a classic purchase and they can be purchased at the Changi Airport or here at Lazada. For most people, when they see a Merlion, Singapore is the country that automatically registers on their mind.
So, if you are looking for the perfect souvenir or gift for your family once you go back home, this miniature Merlion is the best that you can bring!
#3 – Kaya Coconut Jam
Kaya Coconut Jam – Must Buy Things Singapore
If you want to bring back home an authentic Singaporean breakfast, then just a bottle of Kaya coconut jam will do!
The national breakfast dish of Singapore is made out of toast with a little butter and a delicious spread of kaya. The kaya spread is made out of eggs, sugar, coconut milk, and pandan leaves, and the honey infusion also makes it extra flavorful.
So, if you're planning to bring a taste of Singapore back home, a bottle of Kaya should be on your souvenir list! You can purchase two bottles of this delectable spread at only $10.80.
#4 – Flavoured Nuts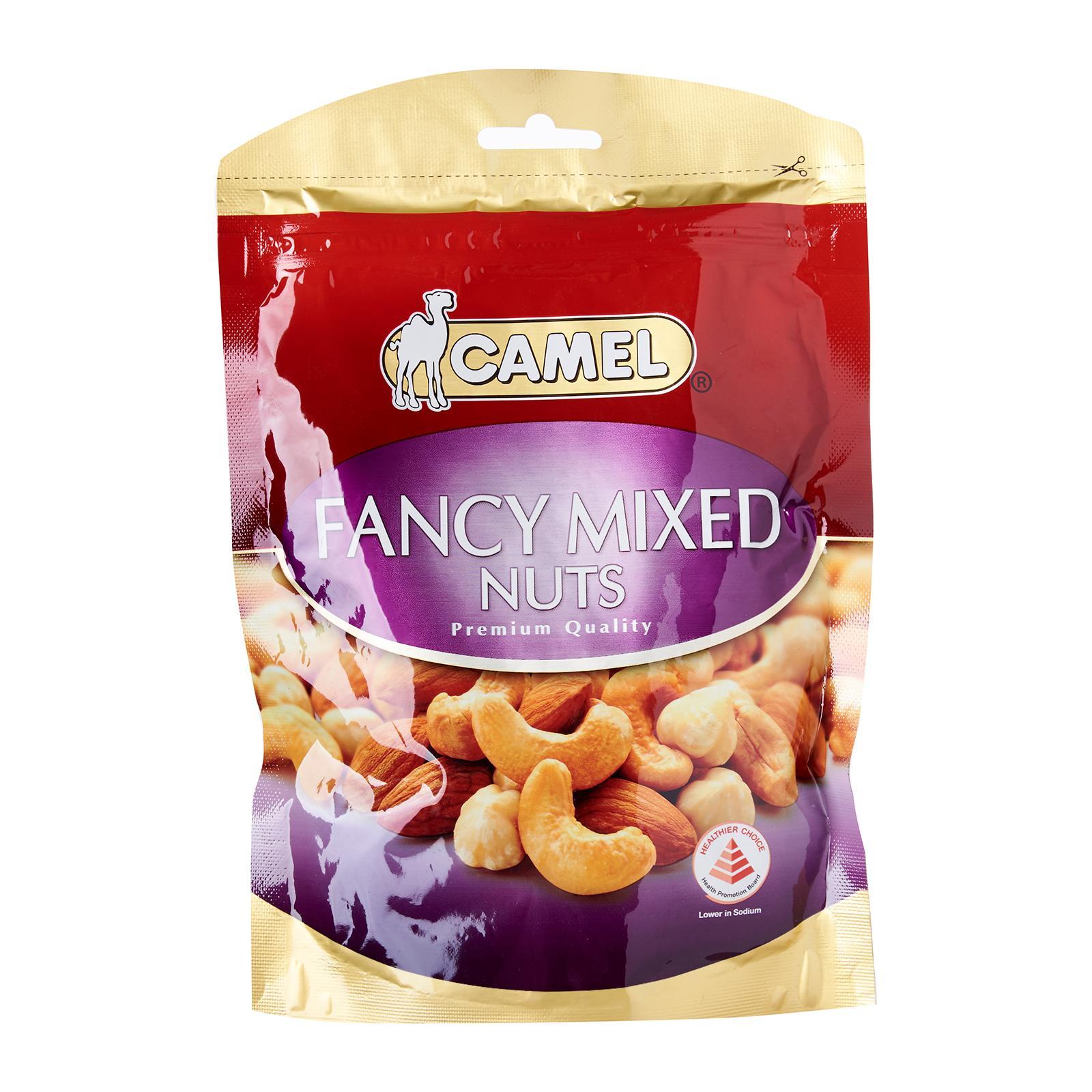 Flavoured Nuts – Must Buy Things Singapore
Snacks or should I call healthy snacks are another souvenir choice because of their variety and unique flavours. Camel is a local Singapore brand.
You can enjoy the finest nuts composed of premium roasted cashews, almonds, and hazelnuts. If you're simply waiting for time to pass while on your plane back home, or just walking around the pretty streets of Singapore, this can be your go-to snack!
Over the years we have many different flavors of snacks MADE IN SINGAPORE. Below are some curation hope you and your friends will like it.
#5 – Singapore Snacks MUST BUY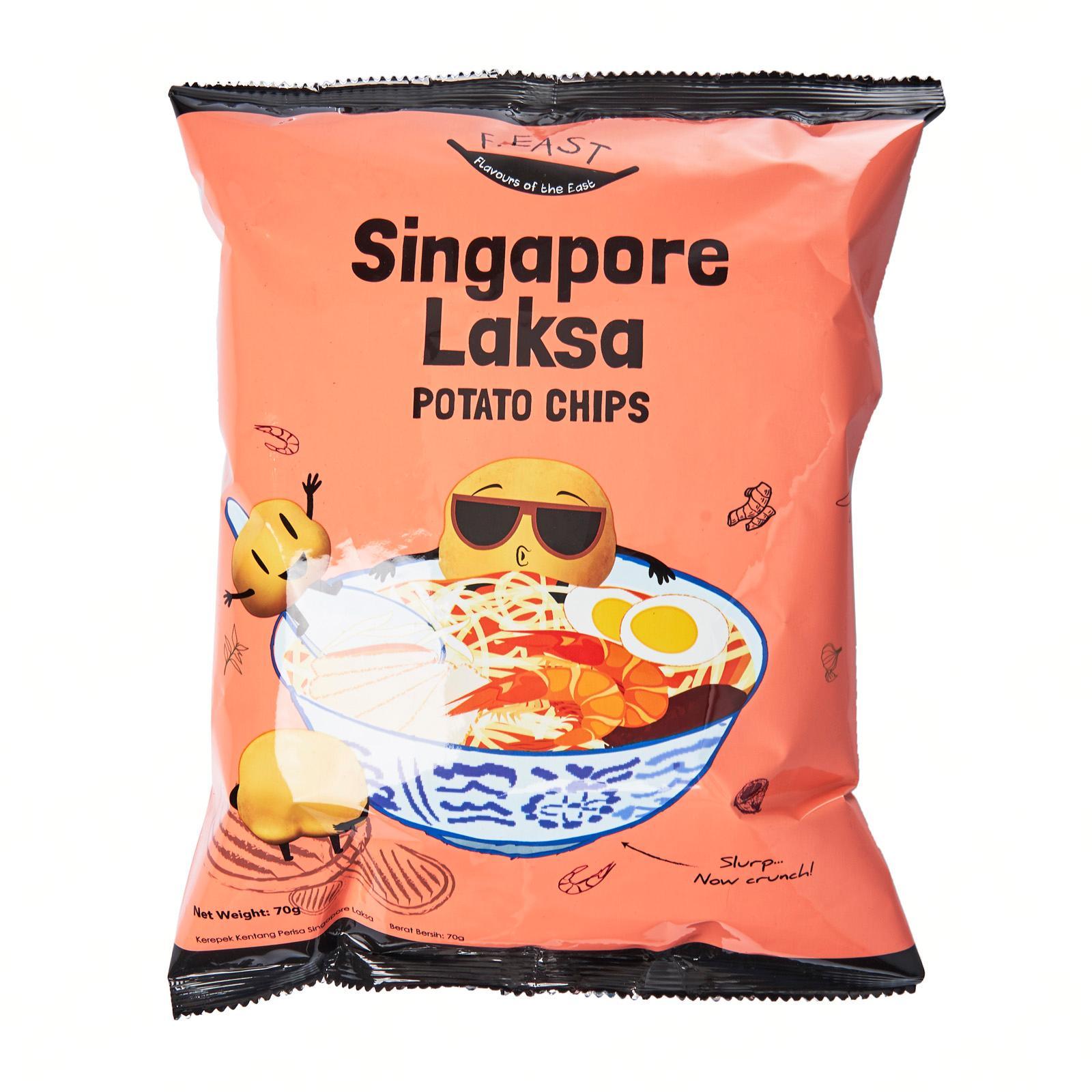 F.EAST Singapore Laksa Potato Chips – Singapore Snacks to Bring Home
Singapore Laksa Potato Chip is definitely delicious and tasty! It's unique in that it features a rich, heavy and distinct laksa taste.
This addition gives the chips a complex flavor that you won't find at other potato chip brands.
Plus, the crinkle cut chips have a fragrant aftertaste of dried small shrimp, so you can feel good about eating them even if you don't like fishy taste.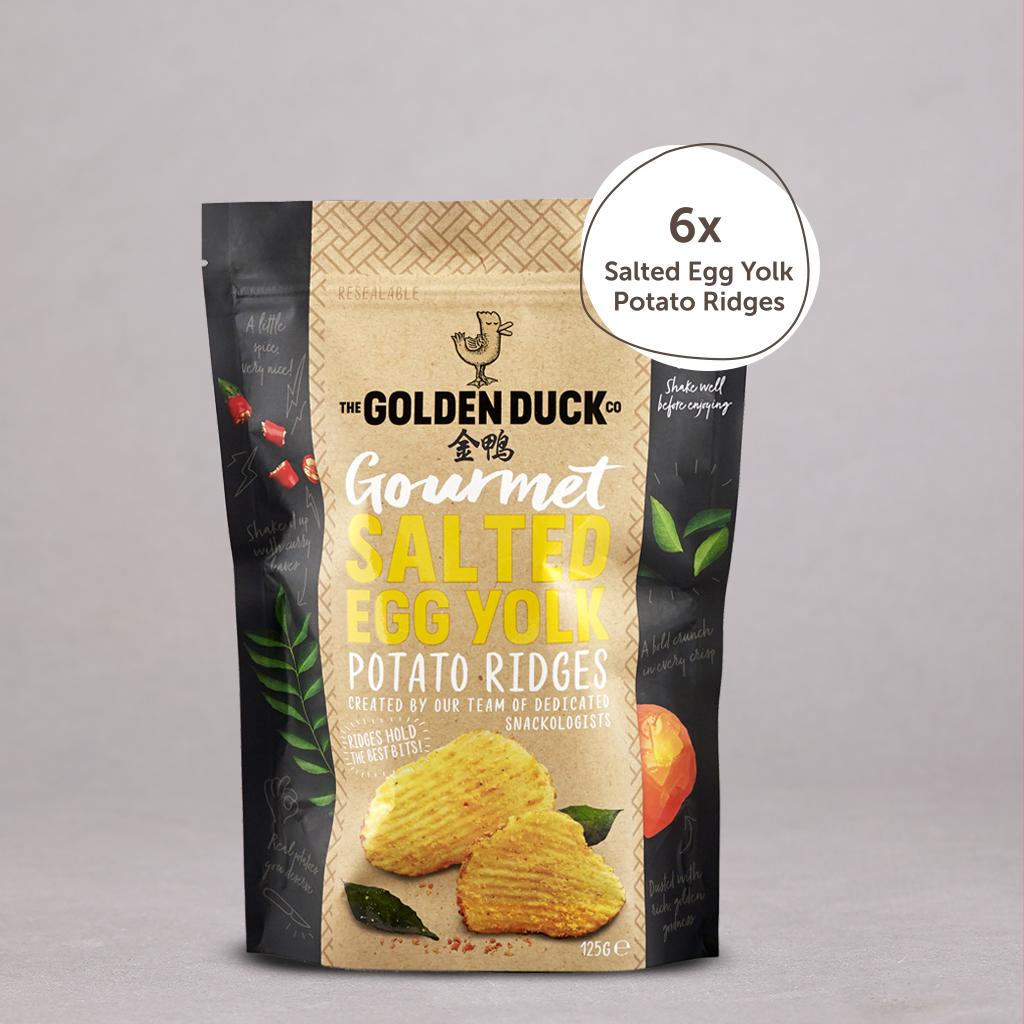 The Golden Duck Salted Egg Yolk Potato Ridges Snacks – Singapore Snacks to Bring Home
Singapore salted egg yolk potato chip is indeed a delicious and tasty treat! The unique flavor profile of this chip makes it stand out from the rest, and its slightly sweet taste will leave you wanting more.
#6 – RISIS Orchid Necklace
RISIS Orchid Necklace – Must Buy Things Singapore
Want to get something memorable and fancy that would make you remember your epic trip in Singapore? Then you should gift yourself or your loved one with this RISIS Orchid Necklace. What's unique about RISIS Orchid necklaces is that they are made from real orchids plated in 24-karat gold.
This necklace would be one of the most beautiful things you can buy in Singapore especially because orchid is considered as the national flower of the country.
You can find RISIS stores at the Shoppes at Marina Bay Sands, Tangs Orchard, Suntec City Mall, Gardens by the Bay, National Orchid Garden at Singapore Botanic Gardens and Changi Airport. Or, you can also check out this necklace from Lazada. We have a link right below.
#7 – Tiger Balm Red Ointment
Tiger Balm Red Ointment – Must Buy Things Singapore
Tiger balm is the most popular local brand when it comes to ointments, balm, and insect repellents. This Tiger Balm Red Ointment was originally created by Chinese herbalists for the Chinese emperors. So you can truly rely on the healing power of this balm on all your body aches and discomfort.
The Tiger Balm Red Ointment can be found all over the country, and even on other parts of the world. You can apply this ointment for muscle pains, joint pains, headaches, insect bites, and many more.
#8 – Hock Wong Classic Minced Pork Bak Kwa (BBQ Sliced Pork)
Hock Wong Classic Minced Pork Bak Kwa – Must Buy Things Singapore
What's better than getting an edible gift for your family and friends? The Hock Wong Classic Minced Pork Bak Kwa is one of the easiest and the best food that you can bring from Singapore to your own homes, wherever that is.
This bbq pork is marinated with sugar, soy sauce, and other spices and before being char-grilled. This snack is ready-to-eat, so ready your palates now!
#9 – Prima Taste Laksa Fried Rice Sauce
Prima Taste Laksa Fried Rice Sauce – Must Buy Things Singapore
The authentic taste of laksa can now be perfectly partnered with your fried rice. The Prima Taste Laksa Fried Rice Sauce is a rich sauce that is infused with a lot of herbs, spices, and coconuts.
You would have a full-bodied and tasty dish every time, with and added milk heat to spice all your meals up.
#10 – Orchid Perfumes
Orchid Perfumes – Must Buy Things Singapore
Orchid, being the national flower of Singapore, is also very popular in a form of perfume.
A lot of Singaporeans have been creating tons and tons of orchid-scented perfumes and they have definitely perfected it throughout the years. You would love the exotic yet fragrant notes of wild orchids in evert bottle of this perfume.
What snacks to buy in Singapore?
From the famous things to buy in Singapore, there are also some snacks that you must try when you visit the country.
There are local snacks and delicacies that are also perfect for taking home. To help you out, here are some snacks you can buy in Singapore:
Satay
Satay – Snacks to Try Singapore
Meat on stick! Who doesn't like that? This satay is very famous in Singapore, perfect if you are having a little barbecue party with your friends. There is also chicken and beef!
Salted Egg Fish Skin
Salted Egg Fish Skin – Snacks to Try Singapore
This is a very popular snack to buy in Singapore, and you can even buy some to take home with you. This is always on the list of popular snacks to buy. It contains salted eggs, potatoes, and cassava. 
Curry Puff
Curry Puff – Snacks to Try Singapore
Many tourists would definitely love the combination of potatoes, chicken, and sliced eggs in a curry slice. Curry puff is the go-to snack of many Singaporeans, and foreigners will surely love this, too.
Ang Ku Kueh (Red tortoise cake)
Ang Ku Kueh – Snacks to Try Singapore
Red tortoise cake or Ang Ku Kueh is popular, especially during festivals or celebrations.
It is a local snack filled with mung bean paste, but today, many varieties appear including sesame, durian, coconut, corn, yam and more. 
Pandan Chiffon Cake
Pandan Chiffon Cake – Snacks to Try Singapore
Pandan chiffon cake will never fail. It is known to be Singapore's national cake, and many people love this. Its light and fluffy texture are just enough to make you and your taste buds satisfied.
Where to Shop for Souvenirs in Singapore
#1 – Chinatown
Singapore's largest ethnic group is Chinese and where better to get authentic Chinese souvenirs than Chinatown?
Authentic Chinese souvenirs like candles, incense sticks, art, silk robes and more. Remember, Chinese culture accept bargaining, so have a price in mind and stick to it and you will sooner or later get a good deal.
Hit the Chinatown Street Market and you'll encounter boards with "$5 for 10" written on them.

The Shop to look out for:
In China Town Heritage Centre, there's a shop called the Gift Master Shop is the perfect place for economical souvenirs.
#2 – Lucky Plaza
You are sure to get lucky at the lucky plaza. Get a hold of a wide range of souvenirs. From perfumes to sunglasses, there's nothing missing at Lucky Plaza. If your friends are more of the practical kind, you can get them chocolates(Especially tiramisu almond) or interesting mobile accessories in place of souvenirs.

The Shop to look out for:
Ho Souvenirs and Gifts in Level 1 has tons of souvenirs and other stuff that you can bring back home.
#3 – Joo Chiat Complex
The other ethnic community that comprises Singapore is Malays. The Joo Chiat Complex is dedicated to Malay based restaurants and souvenir shops. The popular Malay souvenirs are carpets, jewellery, perfumes, fabrics(Songket, Pua Kumbu and Malaysian Batik).
The Malays are also known for handicrafts, so look out for handicraft shops at the complex!

The Shop to look out for:
Cat Socrates at Joo Chiat Complex is a souvenir store full of stationery and other cute stuff to watch out for.
#4 – Golden Mile Complex (Closing down come May 2023)
Like most complexes, the Golden Mile Complex has a theme, it's Thai. Thailand is a manufacturing hub of Asia, albeit a small one and Golden Mile Complex stocks the best of Thai products that are made in Thailand.
The Thai supermarket stocks authentic Thai snacks that you could take back home. You can also pick up sarongs, flip-flops and trinkets for the ladies.
The Shop to look out for:
Thai Supermarket has a lot of Thai snacks and sauces on sales and they also have tableware, which will make for great gifts.
#5 – Bugis Street
Bugis, Bugis, Bugis!
If there ever was a promised land for shopping, then Bugis would be that place. With over 800 shops to choose from, there's nothing you can't buy here. Bargaining is art and that's a skill you need to pick up before you set foot at Bugis.
Bugis is a place where you could medium to high-quality products for cheap. So if you are a deal hunter, this is the place to be.
You know the most obvious souvenirs that most travellers get? Like T-shirts, caps, bags, shoes and other paraphernalia. This is the place to get them!
If the day is too hot, visit at night and lose yourself in the shopper's paradise.

The Shop to look out for:
Singapore Souvenir Centre is the shop that stocks the best souvenirs.
#6 – Mustafa Shopping Centre
You might have heard of Mustafa Shopping Centre as it's a popular shopping complex that is open 24 hours. You can walk in at 3 AM and enjoy a comfortable shopping experience. Located in the heart of Little India, Mustafa Shopping Centre represents the third largest racial group that represents Singapore, Indians.
There's nothing you won't get at Mustafa, but if you are looking for authentic Indian stuff visit the souvenir section on level 2 and also the food section that stocks authentic Indian snacks that will make a perfect gift.
The Shop to look out for:
As mentioned previously, the Souvenir centre on level 2 is the place to visit.
#7 – Peninsula Plaza
Peninsula Plaza is an old shopping centre at the City Hall. It has something for everyone and the best souvenirs include keychains, magnets, coasters, and pens. It's known for its Burmese souvenirs that are unique! Since this is a place for the Burmese people residing in Singapore, you can also find stalls selling tickets to Myanmar.
If you get tired from shopping, you can take a quick rest and indulge yourself to the goodness of the Burmese cuisine. You have an endless selection of noodles, soups, and curries. Never miss out on trying some Fish Head Soup, Pork Belly, and Preserved Vegetables!
The Shop to look out for:
Little Myanmar Place is where you get interesting Burmese souvenirs like stationery, books, and clothing.
#8 – Kampong Gelam (Kampong Glam)
The best part about a culmination of Asian cultures is the presence of numerous spices. Although Kampong Glam is in the Malay section, the mega-marts at Kampong Glam stock authentic spices that are sure to make great gifts.
There are also a lot of perfume and fabric shops around Kampong Gelam. It is basically a fashionista's perfect place to shop in Singapore! Fancy dresses are also very popular here. So an OOTD for a night out in Singapore would never be too hard to find.
The Shops to look out for:
Jamal Kazura Aromatics is a perfumery on Kampong Glam that is very popular.
Fickle Store for good quality slippers with nice colours at a good price
TheHumbleMan Menswear for most comfortable casual men's outfits
What To Buy In Singapore?
What items is Singapore famous for?
Singapore is a popular destination for all kinds of travelers, and the country is known for its tours, attractions, and unique shopping opportunities.

In particular, Singapore is famous for its delicious cuisine and world-renowned night markets. Visitors can buy traditional Singaporean dishes such as Chilli or Black Pepper crabs, as well as a wide variety of fruits and vegetables.

Singapore is also known for its expensive, high-end fashion items, such as branded watches and jewelry, designer handbags, and luxury clothing and accessories.

Singapore is also home to some of the world's finest electronics and an extensive range of electronics accessories, such as mobile phones, laptops, and cameras.

Finally, Singapore is also famed for its perfumes and cosmetics, with major global brands sold at reasonable prices.
Is it cheap to buy stuff in Singapore?
As one of the most expensive cities in the world, Singapore is not normally known for being a destination for bargain shopping.

The city-state's high cost of living has led to generally high prices on goods and services, including everything from supermarket groceries to luxury items. But with some careful search and comparison shopping, it is possible to find deals and discounts on everything from electronics to clothing.

Many stores offer attractive discounts from time to time, and some stores run regular sales where shoppers can find large discounts on big-ticket items. Moreover, third-party online platforms like Shopee, Lazada and Amazon offer cheaper prices in comparison to shopping directly from stores in Singapore.

Ultimately, it is still possible to find deals and save money in Singapore, as long as shoppers
take the time to look for discounts.
Shopping at Singapore
For those of you who are forgetful, there are always shops at Changi airport where you can buy souvenirs from. The famous store at Changi airport is the Discover Singapore shop where you can buy t-shirts, keychains, mugs and more.
Alternatively, you can check out bestprices.sg for more Singapore products review.
Read Also:
Iconic Places of Interest that depicts Chinatown HISTORY
MUST TRY Local Drinks in Singapore