We are what we consume and healthy foods impact your body positively in the long-term. One of the best addition that is good for your overall health is Manuka honey.
Manuka honey has been a constant in many Singaporean homes over the years and today we cover the top Manuka honey brands in Singapore. These brands are some what listed on Lazada and they received some good reviews by those who purchased.
There are unique properties of Manuka honey that differentiate it from normal honey. Apart from that, there are factors that help you make an informed decision while purchasing Manuka honey.
Buying Manuka Honey in Singapore – What you need to know
UMF Rating – Unique Manuka Factor is an independent organization that tests and rates the quality of Manuka honey.
MgO – Methylglyoxal is the anti-bacterial property in Manuka honey that makes it unique. The presence of MgO varies, but without it, it's not Manuka honey.
Blend – Not pure Manuka, this is a mix of non manuka and manuka.
From New Zealand   – All Manuka honey can only be harvested in New Zealand. The Manuka shrub is indigenous to New Zealand and unavailable anywhere else.
Unprocessed – Good Manuka honey is unprocessed. It's taken straight from the hive and packed. Most store-bought honey goes through so much processing, it isn't honey anymore.
Price: Manuka honey is more expensive than processed honey because it can't be produced in such large quantities. The process of filtering and production facilities are also much advanced to retain the purity of honey.
Expiry: We suggest you to check with seller on expiry dates.
All the products we cover below are pure Manuka honey straight from New Zealand.
Related: Check out these vegan and vegetarian restaurants in Singapore.
Where to Buy Manuka Honey in Singapore
| | |
| --- | --- |
| Honey Brand | Price |
| HNZ Manuka Honey | $45.00 |
| Manuka Doctor | $56.00 |
| Jade Valley Manuka Honey | $18.90 |
| Comvita Manuka | $59.90 |
| Manuka Health (MGO) | $62.80 |
| Sweet Nature UMF 10+ Manuka Honey – By Nature's Nutrition | $88.00 |
| BeePower Australian Manuka Honey MGO 263+ | $68.00 |
| Kaimai Gold UMF 20+ Raw Manuka Honey | $129.90 |
#1 – HNZ Manuka Honey
One of the best Manuka honey producers in the world, HNZ Manuka have been a well-known brand worldwide that have made their foray into the Singapore market.
Straight from nature, HNZ Manuka owns the entire honey producing experience. They don't rely on any third party suppliers. With stringent controls and a multitude of third-party tests, they produce the finest quality Manuka honey.
They have an R&D facility where they create innovative honey products for the world.
They also go a step further by conducting a scientific analysis of the honey and compare it to the geochemistry of the environment that it's from. This certification ensures that the honey you consume is straight from the heart of New Zealand.
#2 – Manuka Doctor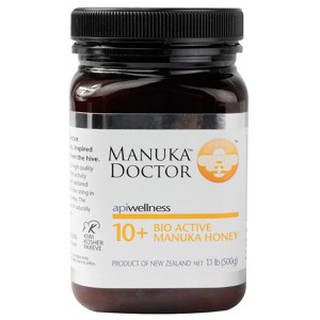 Manuka Doctor is a health and wellness brand from the United Kingdom. They harvest and pack their Manuka Honey in New Zealand. Their product line-up includes honey for consumption as well as skin care and body care products.
They sell Face Masks, Serums, Moisturizers, Facial Oils, Cleansers and Toners and more. All their skin care and body care products contain beeswax and bees venom that is known to have numerous benefits.
If you have lines and wrinkles or oily skin, then Manuka Doctor can cure your problems.
Where can you purchase: Click HERE
#3 – Jade Valley Manuka Honey
Jade Valley Manuka Honey is 3rd on our Manuka honey list. Theirs is a 100% New Zealand Multifloral Manuka Honey. They offer Manuka honey with varying potencies. It features MGO35+ that can effectively help your body heal.
One of their USP's is their price.
Related: Check out the best air fryers that you can buy in Singapore on this link.
#4 – Comvita Manuka
Comvita is a veteran in the Manuka honey business. Started by Claude Stratford and Alan Bougen in 1974, Comvita has been producing high-quality Manuka honey for over 44 years.
They are UMF certified and similar to HNZ Manuka, they control the entire experience. Their hives are located in the North Island volcanic plateau and the production of the honey is a truly natural process. The sun, wind and the rain play a very important role in the finish of the honey.
Apart from honey, they deal with Olive Leaf Extract and Toothpastes.
Where to purchase: https://www.lazada.sg/comvita/
#5 – Manuka Health (MGO)
Last in the list, but definitely not the least is Manuka Health.
Manuka Health sells high-quality Manuka honey that has high doses of MGO such as 250+ and 400+.
The 400+ MGO Manuka honey is not suitable for children under two years and has to be consumed 1 tbsp at a time.
#6: Sweet Nature UMF 10+ Manuka Honey – By Nature's Nutrition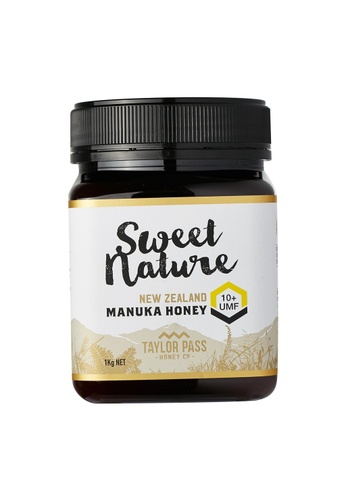 Get only the purest manuka honey from Sweet Nature UMF 10+ Manuka Honey – By Nature's Nutrition. As soon as you open the bottle, the distinctive aroma of manuka honey will welcome you immediately.
This honey is 100% pure and independently tested to ensure that the quality is always on top of the line. It has 10+ UMF too, and the company is known for their sustainable resource management on all their products.
#7: BeePower Australian Manuka Honey MGO 263+
You must know that the BeePower company produces 100% Natural Australian Honey. The BeePower Australian Manuka Honey MGO 263+ is harvested from Australia's lush bushlands. These bushlands and forests gives out the highest quality of manuka honey in every bottle.
If you want to boost your immune system, just a bottle of the BeePower Australian Manuka Honey MGO 263+ will surely help your body.
Related: Do you love coffee? Check out the best coffee brands in Singapore here.
#8: Kaimai Gold UMF 20+ Raw Manuka Honey
Did you know that getting a UMF 20+ honey is extremely rare? The Kaimai Gold UMF 20+ Raw Manuka Honey comes with a very expensive price of S$129.90 because it is one of the top and rarest honey that you can get in the market.
This honey has been extracted from various remote areas and are seasonally harvested to ensure that only the purest form is obtained.
Best Manuka Honey Singapore Review
There you have it, authentic Manuka honey has unique properties and certifications that cannot be obtained easily. If you have Manuka honey originating from other parts of the world apart from New Zealand, it's inauthentic.
Another aspect is the price. If it is too cheap, then you need to be wary of its authenticity. There are some blends type of Manuka honey and this kind of MANUKA BLEND are always cheaper. We do recommend 10+ and above Manuka honey to see its benefits.
If you are looking to treat acne, we shall suggest the 20+ ones.
Consuming Manuka Honey
Manuka honey is an amazing product with good health benefits like reducing inflammation, better oral care and improves digestion.
The Manuka honey brands that we have covered today are authentic and will give you the health benefits you and your family deserve.
What is special about Manuka honey?
One thing that you must know about manuka honey is that it is not raw, but it is specialized. This honey comes with powerful antibacterial properties that are known to cure wounds, burns, sore throat, and it can even clear up the blemishes on your skin.
Read on:
Best Things to buy in Singapore as GIFTS
Best Prawning Places in Singapore
Best Collagen Drinks in Singapore