Wondering where to relieve back pains, sore neck, and muscle aches? After the long hours of being seated in front of your desk, you deserve some great massages. You don't need to travel far and spend thousands just to get high-quality massages in Singapore.
Many people would think that massages are quite expensive. However, we brought you a list of massage parlors offering good massages at affordable prices right here in Singapore. Check them out below!
Related: If you don't want to leave home for a massage, check out these amazing massage guns!
Top 10 Cheap Massage Parlors in Singapore 
1. TD Spa
TD Spa is one of the best massage places in Singapore for all budgets. Thai Massage is their specialty. The Thai massage technique is authentic and different from other massages. It improves blood circulation while relieving physical and emotional stress. You could also check out other distinguished Thai Massages in Singapore. 
At a highly satisfactory service, conducted carefully by their skilled masseuses, you can experience their Thai massage at low costs. Packages include a 60-minute standard massage for $55 and a 30-minute ear candling for $30.
Address: 122 Bedok North Street 2, #01-132, Singapore 460122
Opening hours: Daily 10AM-2AM
Telephone: +65 6445 0466
Website: http://tdspacompany.com/
2. Healing Touch Spa
Healing Touch was established in 2001 and among the 10 Best Massage Parlors In Singapore. Being an award-winning spa, it has about 9 branches across the country. They let you feel the aesthetic luxury without denying their affordable services.
The Healing Touch Spa is known for their Thai fusion massage at $58 per hour,  body scrub, and slimming treatments starting at $28. For the first trial, we recommend a grand Deep Tissue Massage which can be availed for only $55.64 in an hour. Booking online is made easier via their website (provided below). There, you can also check out first-time deals and the latest promotions. 
Opening hours: Daily 11AM-10PM
Branches:  
Address: 1 Orchid Club Road #01-33A (Beside Gym)
Tel: 6759 0752
Address: 354 Alexandra Road, Alexis Condo #01-18
Tel: 6734 2863
Address: 199 Upper Thomson Rd
Tel: 6352 4657
Address: 70 Thomson Rd
Tel: 6255 3320
Address: 5 Tank Rd, Nagarathar Bldg #01-01/02
Tel: 6715 1515
Address: Hotel Rendezvous Gallery, #03-03
Tel: 6715 1515
Address: 5 Tank Road, Nagarathar Bldg #01-01
Tel: 6715 1515
Address: CPF Tampines Building, 1 Tampines Central 5, CPF Tampines Bldg #05-10
Tel: 6715 1515
Address: 19 Tanglin Road, Tanglin Shopping Centre, #03-03
Tel: 6715 1515
Website: healingtouchspa.com
3. OD Wellness Jalan Tua Kong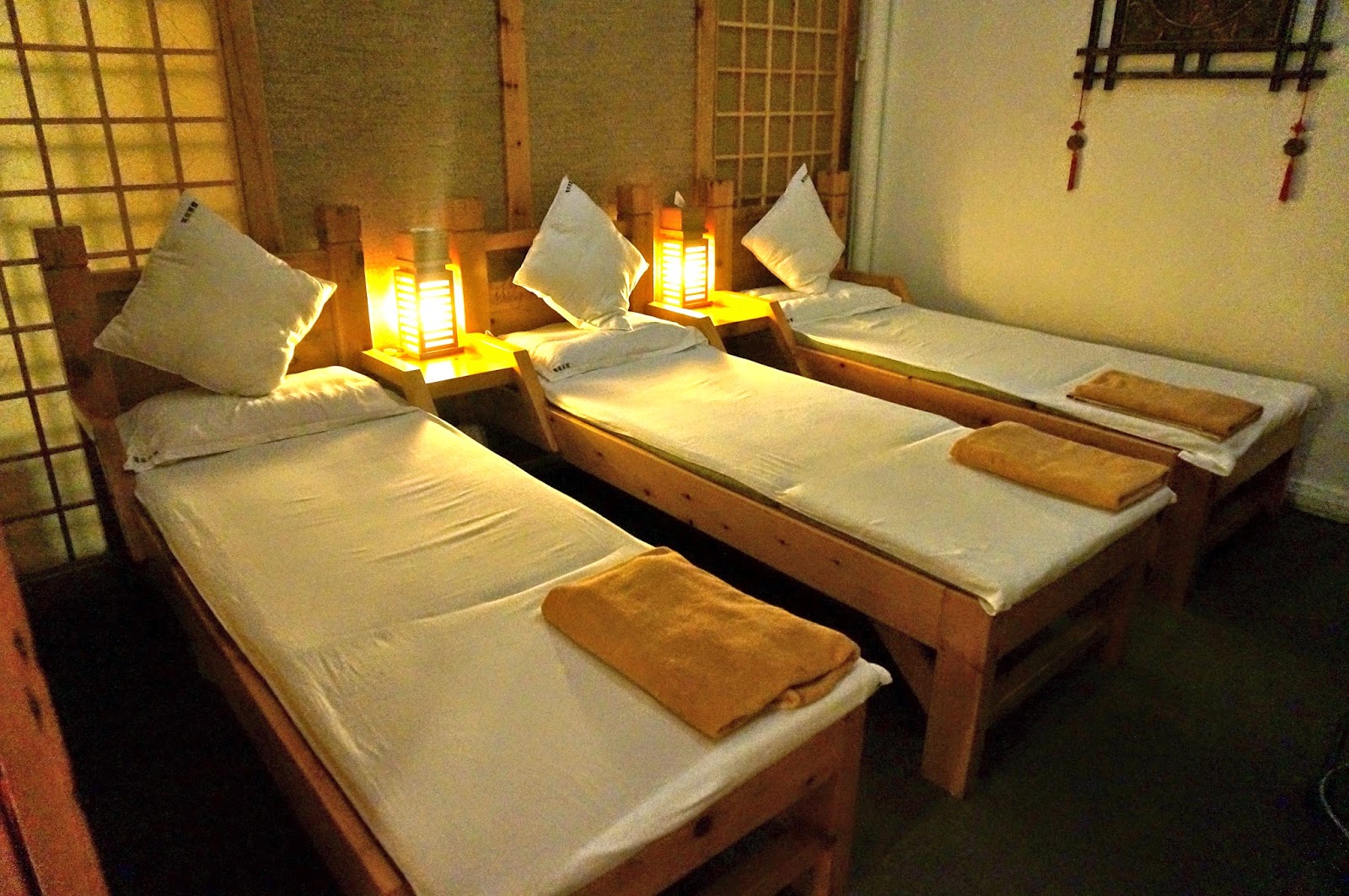 This spa offers to new customers a promotion of a 60-minute massage granted for $49. The international brand offers a reliable and excellent service performed by professional masseuses. This is why patrons keep coming back for more, and they recommend them to families, relatives, and friends. 
For as low as $38, you can get a 45-minute foot reflexology session that relaxes the foot muscles, detoxifies the body, and increases oxygen flow in the blood. Their body massage can be enjoyed for $55. OD Wellness offers other services such as Hot Stone Therapy, Aromatherapy, and Guasha – for $45 each at a 30-minute duration. A 60-minute Reflexology ($55) and a 60-minute Body Therapy ($65) could likewise be obtained. 
Address: 59 Jalan Tua Kong, Singapore 457254
Opening hours: Daily 10AM-10:30PM
Telephone: +65 6445 0019
Website: http://odwellness.sg/
4. Ancient Dynasty Massage and Spa
There are many services you can choose from Ancient Dynasty Massage and Spa. But the best thing is that their top-quality massages can be experienced without spending too much. The parlor's skillful masseuses serve treatments to both male and female clients. 
Deep Tissue Oil Massage, Swedish Oil Massage, Hot Stone Oil Massage, and Shiatsu Massage are among their full-body massages. Additional therapies such as cupping, ear candling, and aromatherapy are serviceable. A 30-minute massage session is priced at $30. The spa's current promotion for a non-peak session costs $50 per hour. 
Opening hours: 
Sun – Thu, 11AM–01:30AM
Fri – Sat, 11AM–02:30AM
Address: 13 Upper East Coast Road Singapore 455206
Tel: 66 363 777
Address: No.5 Thong Soon Avenue Singapore 787433
Tel: 6458 4948
Website: https://www.ancientdynastyspa.com/
5. Feet Haven Reflexology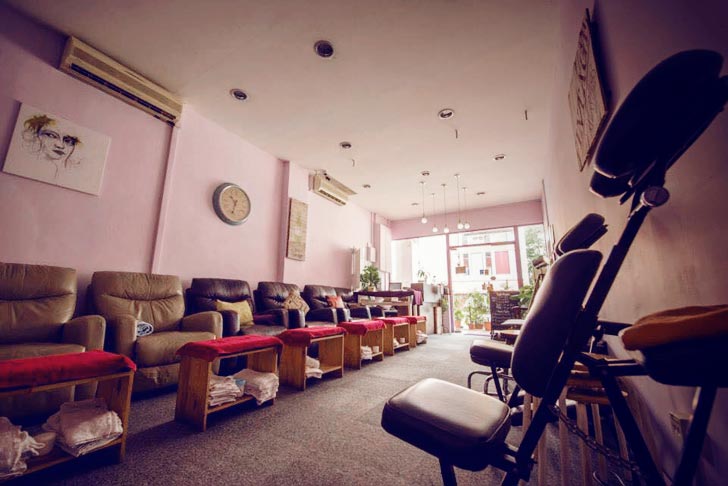 No, they do not offer foot reflexology only. Although specialized in that area, their servers can also assure you relaxing massage treatments for feet, shoulders, and body starting from $45 at full hour length. In their Shiok Combi Therapy, you'll get an hour of the foot (30 mins) and shoulder (30 mins) massages for just $55. When you join their membership costing $228, you shall receive promotions and customer's advantages. 
Address: 136 East Coast Rd, Singapore 428821
Opening hours: 
Sun – Thu 12PM-10PM
Fri – Sat 12PM-10:30PM
Telephone: +65 6344 7311
Website: https://feethaven.com/
6. Han Dynasty Spa
The best thing about Han Dynasty Spa is having a service that starts at $35. At that amount, you can freely enter the sauna as much as you want during the day to detox. The stress of urban life will eventually melt away. Though there is an observably luxurious Korean-themed environment, the spa offers budget-friendly services. 
Every Tuesday, ladies can earn an exclusive, discounted body massage for 90 minutes which costs only $70! They especially offer foot reflexology, which is very popular among Singaporeans. For $38 and so forth, 60-minute foot reflexology or body massage can be availed by senior citizens from Monday to Friday from 10 AM to 3 PM. 
There's a 4-in-1 Therapy covering the neck, shoulders, and back (20 minutes) and foot reflexology (40 minutes) at $55. You must likewise try their award-winning 60-minute Foot Reflexology for $45. Plus, a bonus point of the spa on which their lounges are offering free Wi-Fi and entertainment systems. 
Opening hours: Daily 10AM-10:30PM
Address: 221 Balestier, Singapore 329928
Tel: 6254 6466
Address: 123 Bukit Merah Lane 1, Singapore 150123
Tel: 6264 6366
Website: https://handynastyspa.com/
7. Green Apple Spa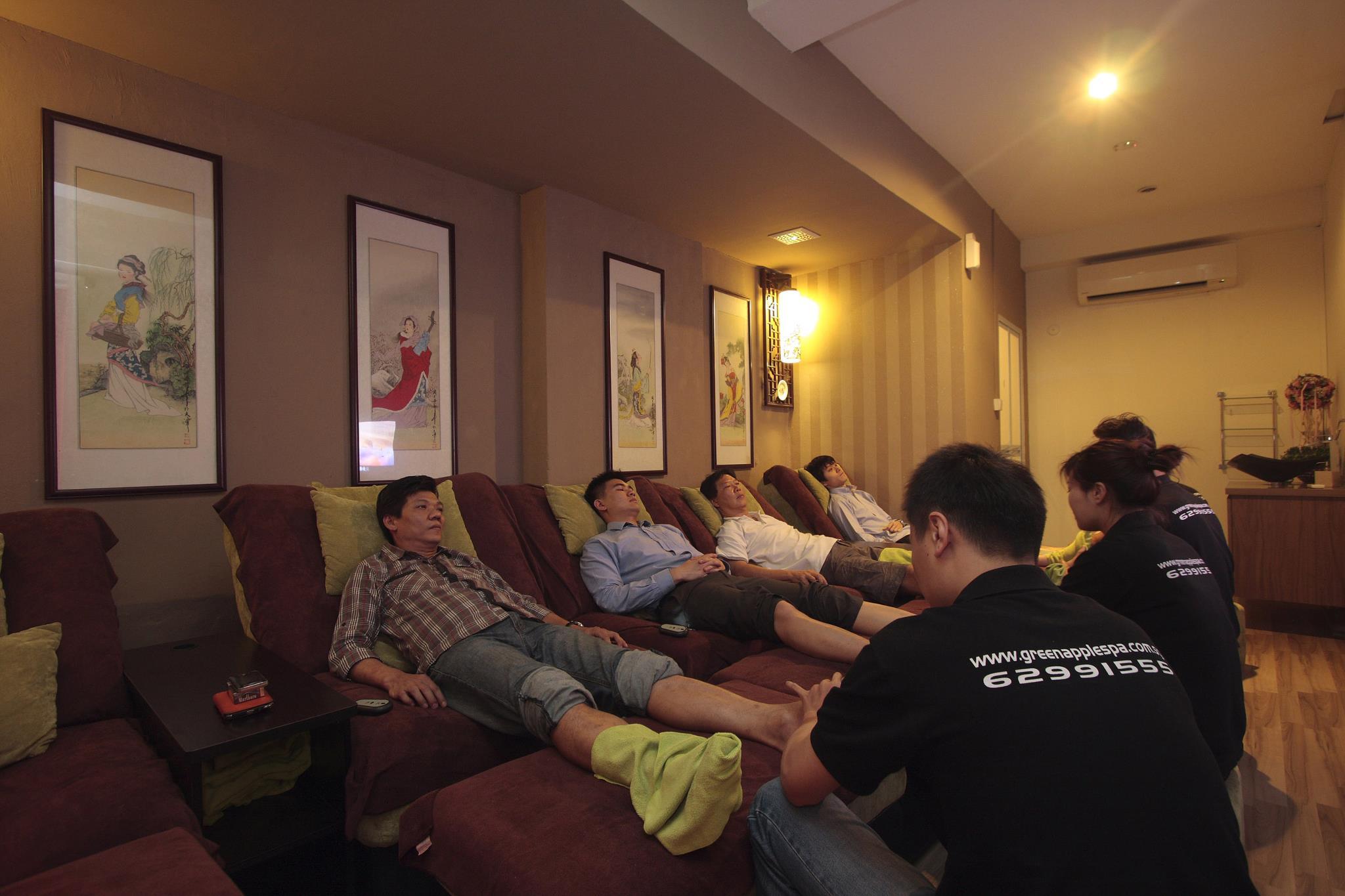 Renowned as one of the best local spas and massage parlors in Singapore, they proudly display their outlets' (1) main halls with movies streaming in TV projectors, (2) premium foot massage chairs, (3) VIP rooms and (3) full body massage rooms. 
No extra late-night charges until 4 AM. There's also free Wi-Fi to let you stay connected to the internet without spending your data. At only $46, you get a foot massage while watching movies screened from their projector. What's more to ask?
After midnight, grab their discounts for full-body massage ($10) and foot massage ($7). You won't regret spending $59 for a 60-minute Swedish or Chinese Tui Na Massage, too. 
Opening hours: Daily 12PM-4AM
Address: 765 North Bridge Road
Tel: 6299 1555
Address: 6 Upper East Coast Road
Tel: 6448 1555
Website: http://www.greenapple.sg/
8. Imperial Spa
The clean establishment and its ambiance can be very pleasing from the beginning. At Imperial Spa, your $32 can be worth your peace of mind. Why not come here instead of missing out? Their returning customers are proof of their cheap but guaranteed services.
Aside from their famous Qi Renewal Body Massage, Imperial Spa also offers their well-known Swedish Imperial Therapy, and it both start at $69 for one hour. Considering the budget,  a Happy Hour Promo allows a service between 10AM to 4PM (daily) for $58 per hour to save $11.
Address: 263 Jalan Kayu, Singapore 799491
Opening hours: Daily 11AM-10:30PM
Telephone: +65 8444 5777
Website:  https://www.imperialspa.com.sg/
9. Precious Foot Reflexology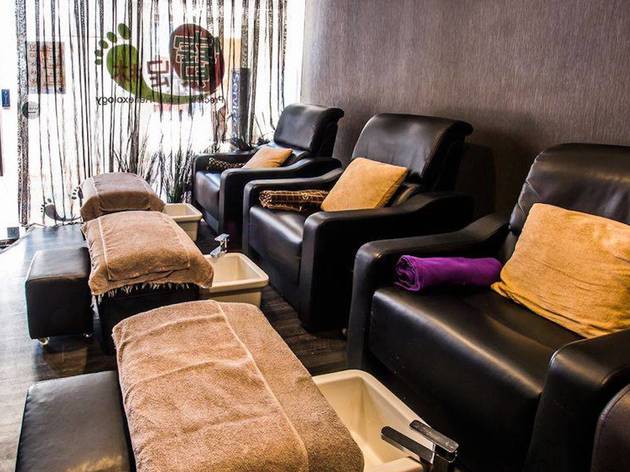 This spa is located near the MRT stations, making your arrival less stressful. The ancient method used by the masseuses at Precious Foot Reflexology can satisfy your relaxation needs. For only $58, you can either have a 60-minute full-body massage or 60-minute foot reflexology. 
What's more? They provide IPads with access to Netflix, thus you won't miss out on your favorite shows and series at the convenience of the parlor. Particularly unique to this spa is its use of the best essential oils for massage or aromatherapy. 
Other promotions include a 40-minute Foot Reflexology and 20-minute Neck and Shoulder Massage for $50, and the 60-minute Body Massage Therapy for just $100 perfect for 2 people already. Your $5 is good for having a foot soak. And if you only have a 30-minute spare time, spend it with their foot reflexology session for $28.
Opening hours: Daily 10AM-10PM
Address: Blk 443 Clementi Ave 3 #01-71 Singapore 120443
Tel: 8363 4703
Address: Blk 130 Jurong Gateway Road #01-217 Singapore 600130
Tel: 6563 3766
Website: https://www.preciousfoot.com.sg/
10. Kingdom Spa
The sister company of Imperial Spa, the services here also start from $32! But if you want an in-room bath in your private lounge, Kingdom Spa has it. If you really are wise and thrifty, the spa can let you consult a physiotherapist for free recommendations about certain cheap massage options. 
Guess what? You can also avail the sister spa's Qi Renewal Body Massage for $69. Some services that aren't offered in Imperial Spa but are available in Kingdom Spa are Guasha ($15), Cupping ($15), and Ear Candling ($10). Prices of the same services are similar to Imperial Spa. 
Address: 893 Bukit Timah Rd, Singapore 589615
Opening hours: Daily 10AM-10:30PM
Telephone: 6767 7979
Website: http://kingdomspa.com.sg/
Get Cheap and Good Massage in Singapore this 2021
Nowadays, we are often bound to office work and desktop businesses. We can't avoid the very stressful after-effects of doing the job. This year, why not suit yourself to these non-suspicious massage therapies at low prices. This isn't just for indulgence, but for well-being preservation. After that refreshing session, you might have regained the energy to work onward. You can visit the nearest spas found on our list.
Read More:
Where to Buy Back Support for Office Chair in Singapore 2021
List of Indoor Basketball Courts in Singapore
Affordable Pay per entry Gyms in Singapore