Know where to book a chalet in Singapore for your next family or friends getaway? Then, we have the perfect list for you!
Singapore is one of the best countries to spend time with your family and friends. It's a beautiful country with tons of amazing tourist spots and it's the home of the famous Merlion. And because of this, Singapore has become a central spot for staycation inns, chalets, and air bnb's. 
Do you have a large circle of friends? Or maybe a bunch of relatives that want to come over with you and have a great time together? If that's the case, renting a chalet in Singapore is the best option you should go for.
Singapore has tons of chalets situated in different areas. Read along with this article and find out some of the best chalets in this beautiful country.
Related:
Best Value Family Hotel in Singapore
Affordable Staycation Hotels in Singapore
Top Chalets in Singapore 2022
The Chevrons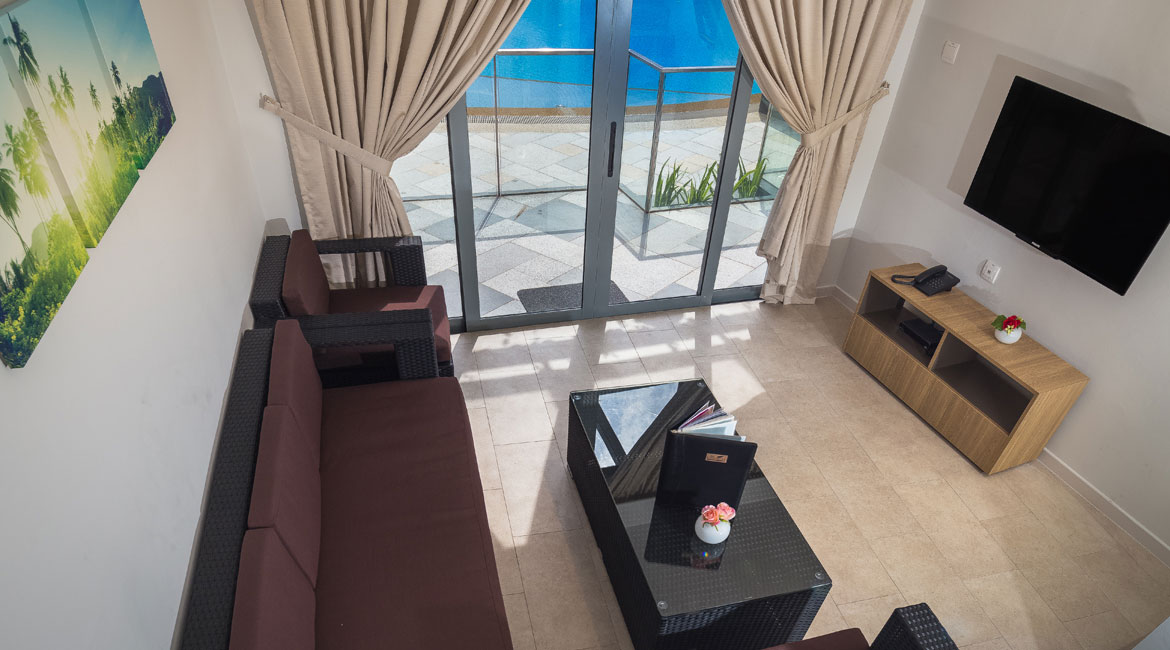 Are you looking for a spot in Singapore where you can gather your friends and family for a celebration? Then The Chevrons is a great option for you. It has a great view of the west side beauty everyone will surely love. No need to travel to the East for a great birthday celebration! The Chevrons is a huge place where you can invite your family and friends.
This chalet has rooms facing the pools–a perfect access for a refresher. You can also enjoy the soft beds, making you feel like you're just at your own home. And at the back of each room, you can enjoy a covered barbeque pit where you and your family can grill together.
If you prefer bungalows, you can opt for that instead. It can fit up to seven people to sleep comfortably. It also has a barbeque pit, but there's also a fully equipped kitchen if you want to cook other foods.
Website: www.chevrons.org.sg
Rates: Starts from $120/night
Location: 48 Boon Lay Way, Singapore
Contact Number: 6668 8888
Cherryloft Resorts
If you want a vibrant and cheerful place for hosting parties, Cherryloft Resorts is ideal for you. It's a place where both adults and kids will definitely enjoy. It comes with a colorful exterior so it's a perfect spot if you want to channel the inner child in you. The Cherryloft Resorts is located on the island's east side. Expect a beautiful and peaceful ambiance!
This two-star resort comes with colorful rooms, making it perfect for hosting indoor parties. And just like The Chevrons, it also has a barbeque pit where you can enjoy grill nights. Also, you no longer need to go out of the premises in case you run out of supplies. Cherryloft Resorts has a convenience store inside.
You can also enjoy the central pool with waterslides and a kiddie pool to maximize your stay. This is perfect for overseas travelers since it's located just around the area where you can find the Changi Airport.
Website: www.cherryloft.com
Rates: Starts rom $135/night
Location: 159 Jin Loyang Besar, Singapore
Contact Number: +65 6388 5522
CSC at Changi
Are you planning to host a huge party in Singapore soon? Then you need a large venue for that. CSC at Changi is a luxurious chalet located in the East. You can choose from the different accommodations they offer depending on the number of guests you have.
CSC has one-storey chalets, beautiful colonial bungalows, and cottage-style bungalows. All of them come with a comfortable and soft bed. And in case the beds can't accommodate all of you, you can have a sleeping bag with you and drape it on the floors. Don't worry, the floors are well maintained and regularly cleaned so you can definitely sleep on them.
For its exterior, it's a great spot for fishing and cycling. You can take a five-minute walk going to the CSC Clubhouse, or enjoy a barbeque night at the rooftop. The option is almost limitless!
Website: www.cscchalets.sg
Rates: $100 to $280/night
Location: 159W Jalan Loyang Besar, Singapore
Contact Number: 6581 9033 or 6582 8006
D'Resort
Now, let's go to the Downtown East. D'Resort is a perfect spot if you're looking for adventure. You can find various waterslides to enjoy here suitable for both adults and kids. Its rooms are made with classic and rustic interior design so it's definitely calming and soothing to the eyes.
And of course, barbeque pits shouldn't be missed. But unlike the previous chalets mentioned above, D'Resort's barbeque pits are placed in a designated area away from rooms so the smell of grilled meats won't linger in bedrooms.
If you suddenly feel hungry and need to eat right away, you can easily find so many eateries around the area. You'll surely won't regret it!
Website: www.dresort.com.sg/stay
Rates: Starts from $148.50/night
Location: 1 Pasir Ris Cl, Singapore
Contact Numbers: 6582 3322
National Service Resort and Country Club

Here's another chalet if you love classic interior designs. National Service Resort and Country Club (NSRCC) chalet is a place you'll definitely want to stay forever. You can find tons of rooms here where even your whole family can stay if you want to throw a party in a cozy environment. And if in case the beds aren't enough for the whole gang, you can have a sleeping bag instead and spread it all over the clean and polished floors of the bungalow. 
You can enjoy unrestricted outdoors in this chalet and have a peaceful walk by the Changi Beach shores freely. And if it suddenly rains, don't worry! You have two free bowling games per day so you can still enjoy indoors.
The bungalows are also distant enough from one another to give each household some privacy. No need to worry about your neighbor partying all night. Definitely worth every penny if you're looking for a great spot for a gathering.
Website: www.nsrcc.com.sg
Rates: Starting from $212/night
Location: 10 Changi Coast Walk
Contact Number: 6542 8288
HomeTeamNS
How about cozy greenery and farm-like surroundings? HomeTeamNS is a great choice if you're looking for a chalet that's almost like a farm. It comes with a beautiful landscape and green lawns perfect for relaxing and unwinding after a stressful week. Perfect for family gatherings especially for those who prefer a quiet farm.
HomeTeamNS has a premium deluxe villa that's highly recommended for huge families. You can also enjoy different board games for cozy and laidback nights. And if you're seeking a great adventure, you can enjoy rock climbing and a challenge rope course. There's also a pool swimmers can enjoy.
Rates: Starting from $257/night
Location: Check the addresses here.
Contact Number: 6705 9499
Website: HomeTeamNS – The Pride of Home Team NSmen and their families
Gallop Kranji Farm Resort
If you love rustic interiors with a calming vibe, Gallop Kranji Farm Resort is definitely the right choice for you! It comes with beautiful villas with modern and cozy furniture evoking class and elegance. They also have different villa types depending on your preferred amenities and size.
Gallop Kranji Farm Resort has a family suite where up to eight people can fit so it's definitely an ideal chalet for family gatherings. And since it's a farm setup, you can enjoy farm-related activities here including different tours in their fruits and vegetable farm, herbal plantation farm, and bee farm.
They also have a bird farm and bird museum. And for your kids, they offer pony rides. It's also a perfect place to encourage your kids to eat vegetables because of their vegetarian cafe. Worth spending your family gathering for!
Website: www.gallopresort.com
Rates: Starts from $300
Location: 10 Neo Tiew Lane 2
Contact Number: +65 6898 9228
Punggol Ranch Resort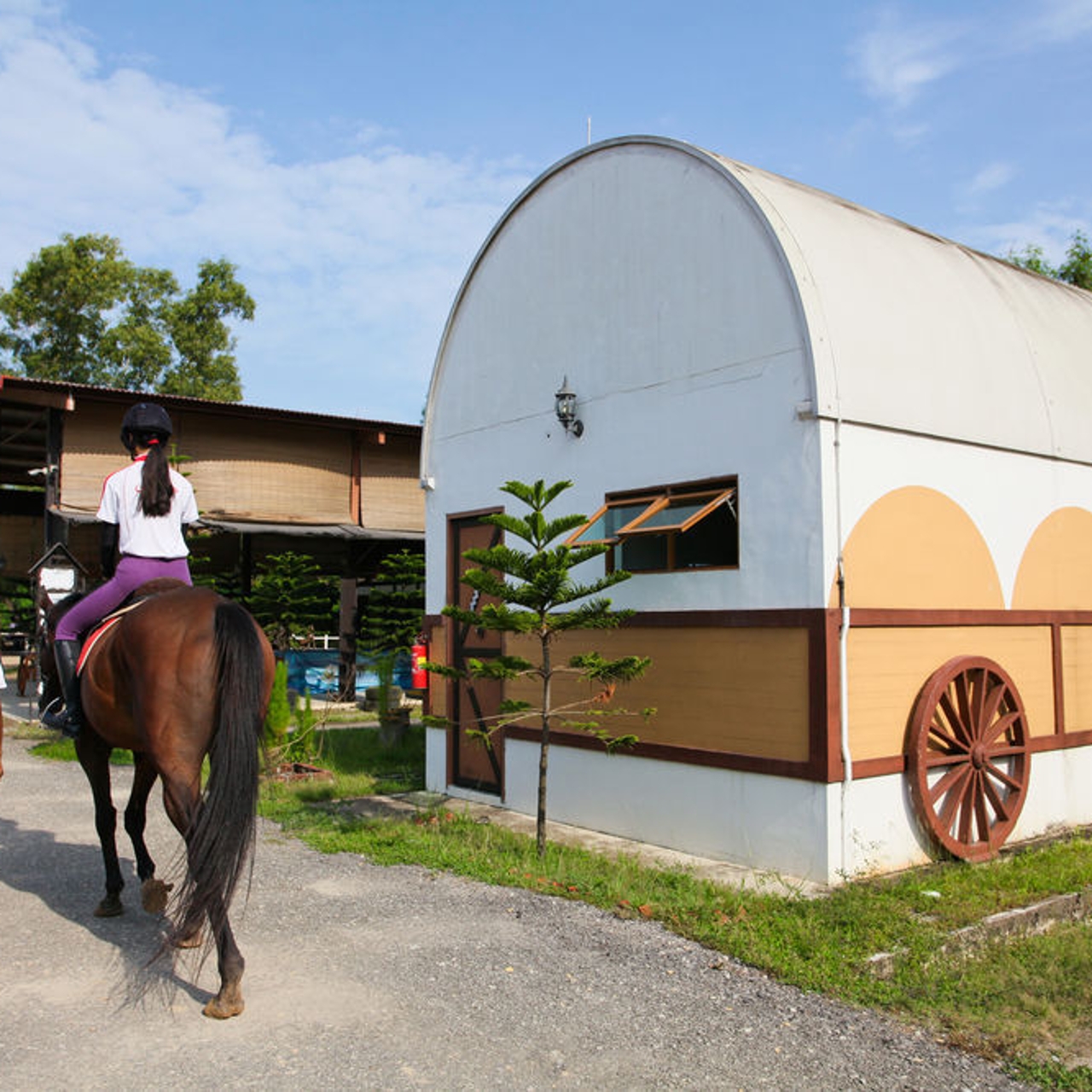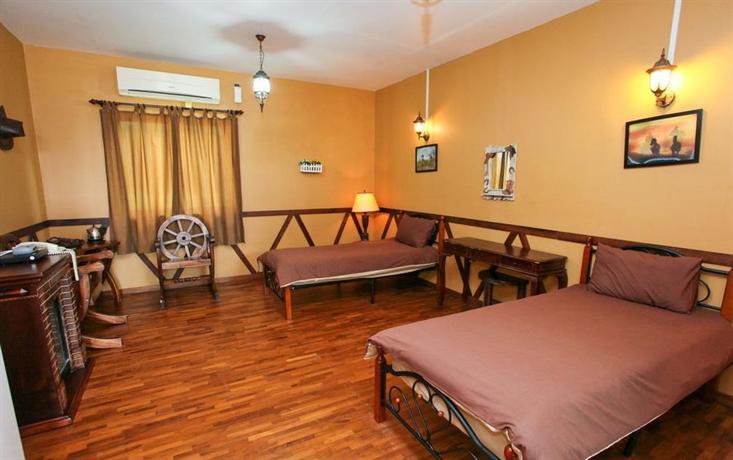 Last but not the least, you must experience ranch life in Singapore! Throw your next family gathering here at Punggol Ranch Resort. They have wagon-like chalets and real horses you can enjoy. A perfect spot if you want to experience horseback riding!
Aside from horseback riding, you can also enjoy the beautiful Punggol beach. And if you want some calming vibe, they also offer bike rentals so you can roam around the area. Punggol Ranch Resort is located in the city center, so you can explore other attractions and other activities outside.
Visit them and experience living on a ranch with a very calming ambiance.
Website: Punggol Ranch Resort
Rates: Starts from $150
Location: 900 Punggol Road, Singapore
Aranda Country Club
It's time to go on vacation and you're feeling like you can't relax. You need to get out of your work clothes and into something that makes you feel like you're kicking back in style. Luckily, you can do both at the same time. With 30 elegant suites and great outdoor amenities, you'll unwind and enjoy the summer like never before. Why not spend your weekend by the pool, playing games, and relaxing with your friends at the Aranda Country Club?
This chalet has lots of amenities and so many features to offer. It is located in a spacious setting and provides everything you need to exercise, relax, and enjoy your time off. There's a BBQ spot if you want a little party with your family and friends, or just simply have a break as you dip into the pool.
Website: www.arandaclub.org.sg
Rates: Starts from $160/night
Location: 60 Pasir Ris Drive 3, Singapore 519497
Phone: 6584 6811
CSC at Loyang
CSC Loyang offers an array of gorgeous accommodations, from a range of zen terraces to a spacious bungalow. There is ample space between each pod, so you might forget that you are sharing the resort with others. One of the first things you'll notice is that each room has its own bathroom, which means there's plenty of space for everyone. No need to worry about closet space because it's spacious enough to share with your family or friends. 
They have all the kitchen appliances you need, with an induction cooktop and microwave oven. On top of that, they have a BBQ pit, right outside your room. If you are traveling with your fur buddy, they offer a space for them with the best sea views.
Website: www.cscloyang.sg
Rates: Starts from $170/night
Location: 159W Jalan Loyang Besar, Singapore 507020
Phone: 6581 9033
Choosing the best chalet in Singapore
There are so many chalets around the beautiful city of Singapore. So whether you're a local, or a tourist, staying in a chalet with your family or friends is definitely worth spending for. Get the best options you can have depending on your budget, environment preferences, and the number of guests you want to accommodate.
Are you looking for a great chalet choice for your next party? Use this article as a guide to finding the perfect spot for you. We've lined up different choices–from classic and rustic chalets to farm and ranch-themed bungalows. Enjoy your staycation!
Where to Book a Chalet in Singapore: FAQs
Can I still book Chalet now?
There are some chalets that are open now but following the safety protocols. Make sure that the chalet you will book has all the safety measurements required so you and your family will not worry about anything.
What's the difference between a cabin and a chalet?
A cabin is small and made of rough-hewn wood with sparse amenities, while a chalet is grand, beautifully built with all the comforts of home.
Read More:
Best Hotel for Solo Travelers in Singapore
New Hotels Opening in Singapore